In the following pictures below you will see some of the Treasures pulled from the "San Miguel Archangel"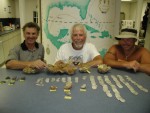 A cache of coins.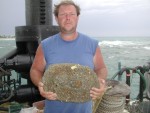 Rick with a yet unknown encrusted object. (EO)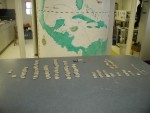 Another pile of coins.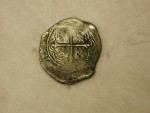 A Mexican "Piece of eight".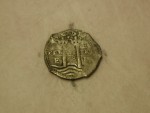 A coin minted in Potosi.
An encrusted musket with a section peeking out.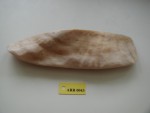 A Native American scraper created from a shell.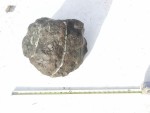 A ballast rock from the "Archangel" (75lbs.)