Relic-Hunter-Home Relic-Hunter News
Amelia Research & Recovery
Partnership salvages the "San Miguel Archangel".
4-7-2001
The year was 1659 and a small, fast, well-armed ship was heading out to sea. This ship, the "San Miguel Archangel" was Spain's hope to overcome an economy that was heading into bankruptcy. The ship was sailing to Spain unprotected as the Spanish Armada had been severely weakened. A decision had been made for the ship to make a run for it. It left during the middle of the night as to sneak past the English fleet. Everything went as planned until reaching the Florida Keys. A tropical storm slowly moved to the northwest as the "Archangel" moved Northward. By the next evening the storm closed in on the boat, waves of over 30 ft batter the doomed ship. The hurricane force winds were too much for the "Archangel" and it broke up, spilling a Kings fortune off the coast of present day Jupiter Beach.
In the following pictures you will see the newest technology in underwater salvage ships. Amelia Research & Recovery is a partnership based in Amelia Island Florida. Amelia Island has been an island of Spanish influence since the 1500's, and is a perfect fit for the companies headquarters. The salvage ship the "Polly L" is in the process of excavating the "Archangel". Although a small portion of the ships treasure has been found, the main body of the ship has eluded treasure hunters for years.
Amelia Research & Recovery: Will this group of Relic-Hunters find what no one else can?
Check out their site at www.ameliaresearch.com
SR Jensen
The "Poly L" in 8 feet of water during a sunrise.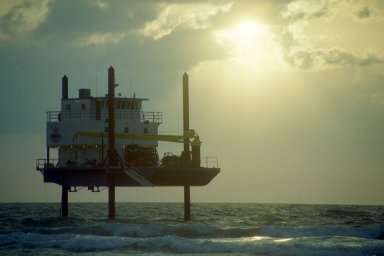 The "Poly L" off Amelia Island.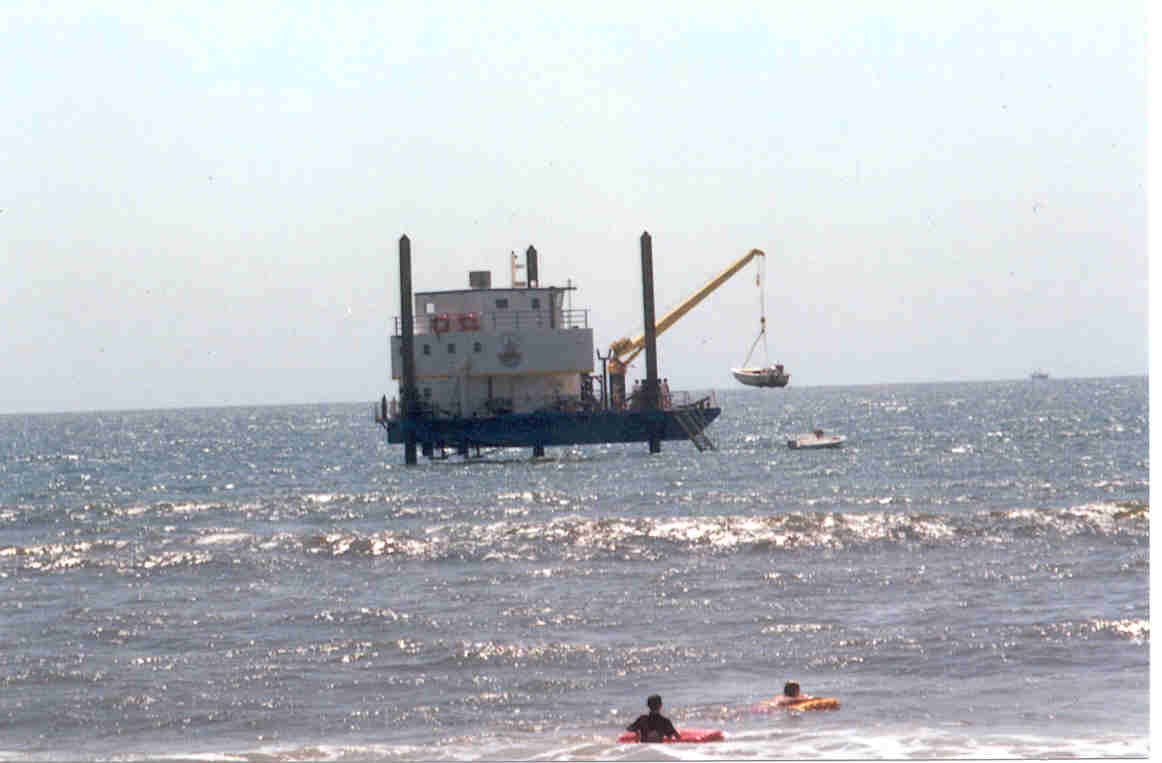 Using the Excavator.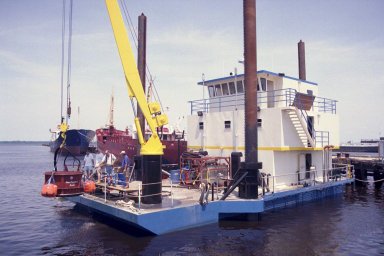 Blowing the hole.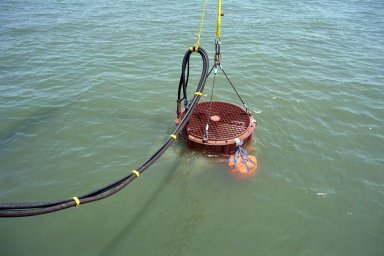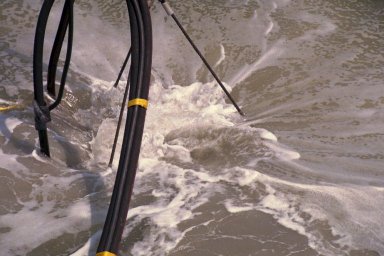 The bridge and living quarters.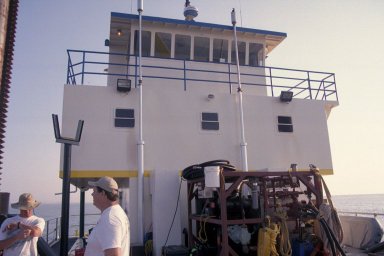 For More Information Contact:

Relic-Hunter.Com
P.O. Box 61, Fernandina Beach Fl., USA, 32035
Internet: Info@Relic-Hunter.Com