Searching for Spanish Treasure
12-25-2001 Exactly how much treasure is located in and around the Florida Keys?, quite a lot it seems! The main base of operations for all the Spanish fleets was located in Havana Cuba. On the return trip to Europe, all the fleets had to go through the perilous Keys. On these return trips many were lost. Modern day Relic-Hunters are scouring the waters to recover these lost Treasures. Below you will see some examples of the treasures being recovered from the "Atocha" and the "Margarita" sites. These ships are part of a fleet of galleons that were lost during a hurricane in 1622. These two ships sank within site of each other during the storm. The Spanish salvaged the "San Margarita" and attempted to salvage the "Atocha". The attempt to salvage the latter was a failure as the ships hatches had been secured. When returning to attempt the salvage later, another hurricane had destroyed the ship and it was lost. This accounts for the scatter trail which is several miles long. The "Atocha" was located in around 50 feet of of water, the "Margarita" main pile was in around 18 feet of water. Although a main pile for the "Margarita" was found, many people feel it in fact was only part of the ship and another bigger pile is to be found.
SR Jensen
Chest of coins, the wood has been long gone!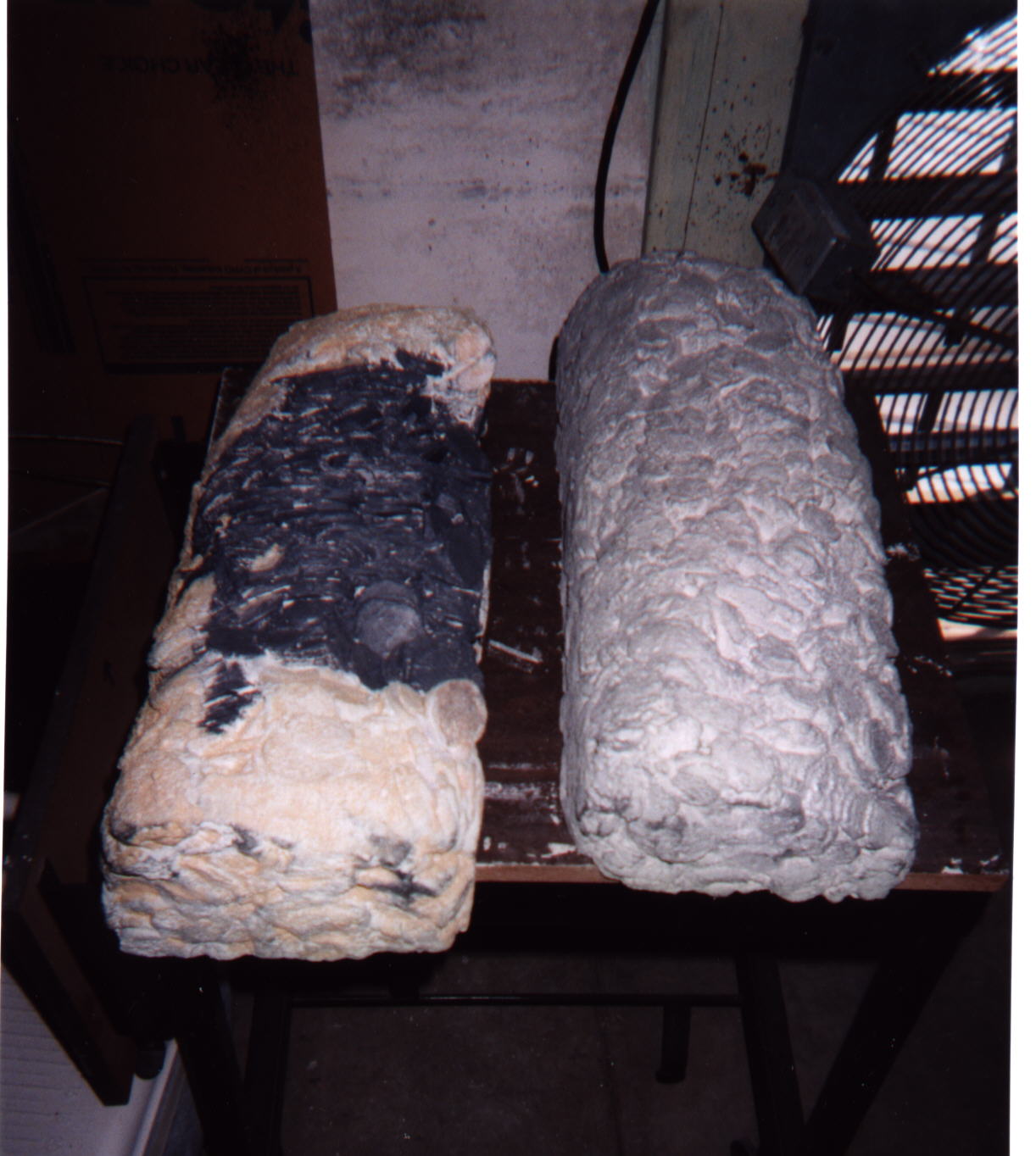 Part of a gold bowl, mostly encrusted. (We think.)
Silver bars with encrusted silver coins.